The Magic Flute, Theoretical Design (2017)
The Magic Flute was a theoretical design I produced while attending Lafayette College, under the guidance of Stephanette Schwartz-Smith.
Concept - Overview & Queen of the Night
My initial thought for the Magic Flute was that it should begin very dark and grow brighter as the show continues. However, as I read I noticed that the story of the Magic Flute is incredibly sexist, and Sarastro could easily be guilty of all the things he accuses the Queen of the Night of on no evidence other than her femininity. My take on the Magic Flute is based on the idea that Sarastro is truly the evil posing as good, not the Queen of the Night.
Therefore, while the stage overall begins dark, the Queen of the Night is always well-lit.
Concept - Sarastro
In contrast, Sarastro is silhouetted even as the overall stage grows brighter.
Concept - Sarastro's Palace
Sarastro's palace, while brightly lit, would be too red to be comfortable, rather than being a simple warm amber. This is the core concept of the show, but there are other moments which I had concepts for as well.
Concept - Backlit Beginning
I imagined that the show would begin primarily backlit.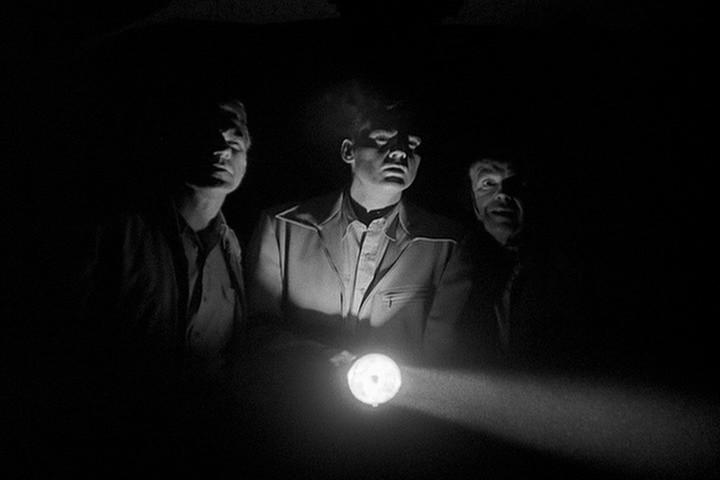 Concept - Handlit Beginning
An alternate concept had the characters carrying handheld lights which would be the primary source of light at the beginning of the show.
Storyboard - Opening
This is an illustration of what the opening might look like. A rough, rocky territory is sketched out by gobos on the cyc, while the stage is dimly lit in blues.
Storyboard - Sarastro's Palace
Sarastro's palace, meanwhile, is brightly lit in reds.
Lighting Plot
I divided the stage into 25 focus points in a 5x5 grid. Each area can be lit from the top and the front.
For this design I was not allowed to use LED lights, so I have several lights on each focus area in order to get all the colors I wanted in. This included white lights from each direction, as well as blue and red front and backlights.
This design is almost exclusively front, top, and backlight. From a perspective of greater experience, I would have included booms on the stage to provide sidelighting in white, blue, and red.