Hamlet, Theoretical Design (2017)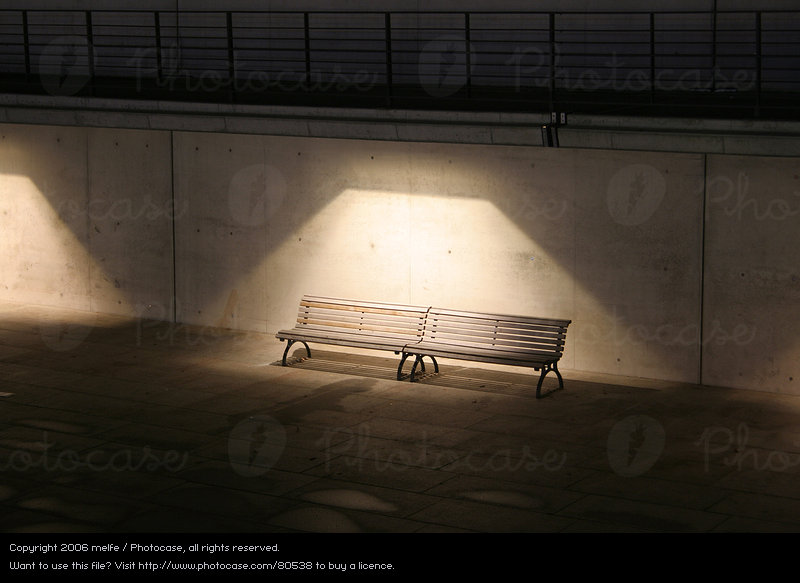 Concept - Stylized Lighting
For this design for Hamlet, I intended to have the lighting be highly stylized. All parts of the stage not actually in use would be dark, and there would be a sharp contrast between the parts of the stage that were lit and those that weren't. The general atmosphere was intended to come off as a reflection of Hamlet's depression and the way he masked his true feelings when others were there to see.
Concept - Soliloquy Backlighting
Along those lines, the soliloquys would be understood to take place entirely within a character's head. This would be symbolized by backlighting for the beginning of a soliloquy...
Concept - Soliloquy Sidelighting
...shifting to sidelight for the majority of the speech.
Concept - Gloomy Battlements
The general atmosphere of gloom for all things not actively in use would have first manifested in the opening scene on the battlements of the castle.
Concept - Gloomy Throne Room
The throne room too would have this concept at play.
Concept - Gloomy Ghost Corridor
Even the appearance of the ghost of King Hamlet would restrict the lighting to only what was necessary.

Storyboard - Soliloquy Backlighting
This is an illustration of how a soliloquy would begin...
Storyboard - Soliloquy Sidelighting
Storyboard - Battlements
The lighting takes the place of most scenery, as in this illustration of the battlements.
Storyboard - Ghost's Appearance
When the ghost appears, other lights dim in order to place more emphasis on the ghost, especially as the ghost's light becomes redder and thus somewhat dimmer.
Storyboard - Throne Room
Some scenery would occasionally be required, as here to show that the scene takes place in the throne room. You can also see that the sconces on the false columns are lit, signifying that the scene is indoors.
Storyboard - Antechamber
In this illustration of a scene in an antechamber, the thrones are not present, but the sconces are still lit.
Storyboard - Ophelia's Bedroom
Ophelia's bedroom is smaller than the throne room and thus not as well lit.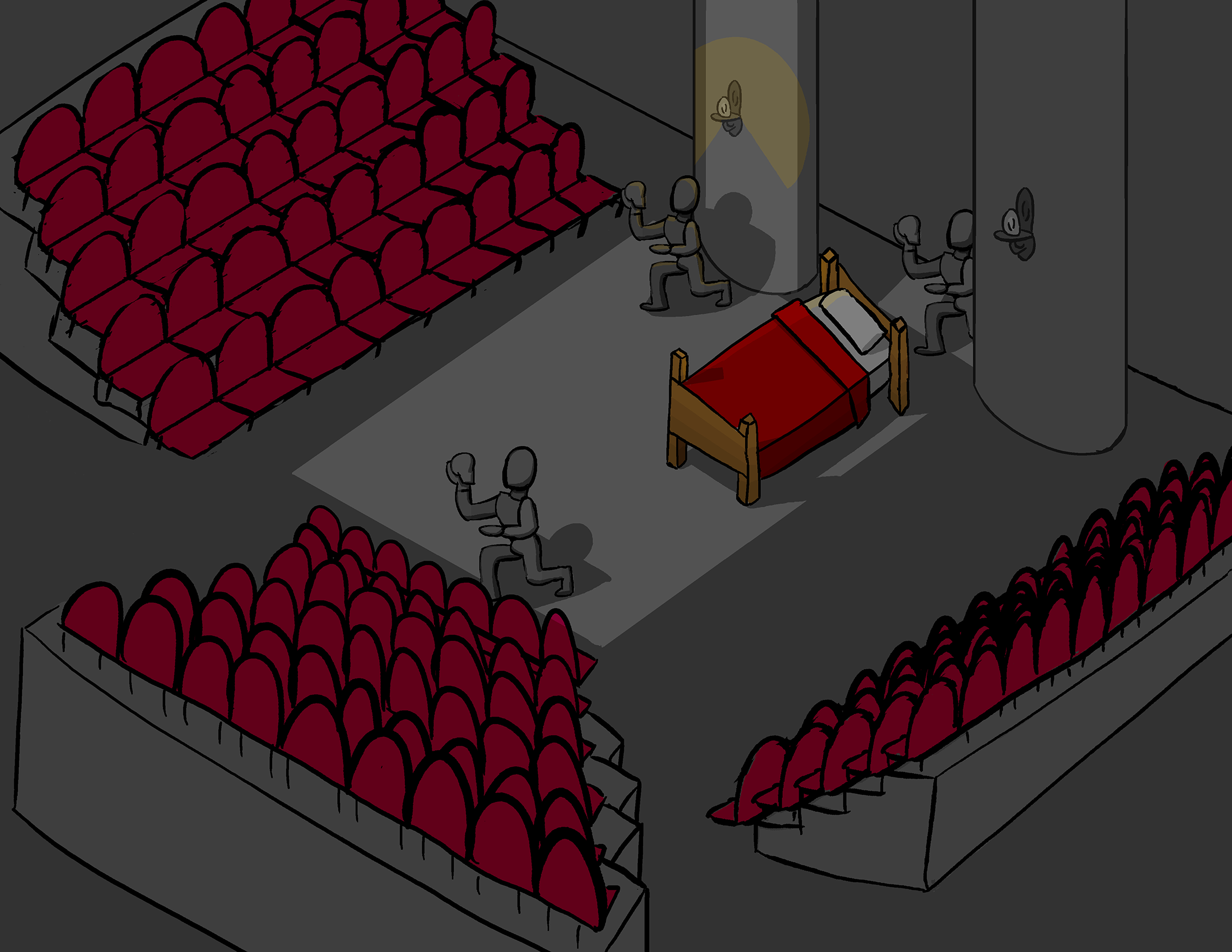 Storyboard - Queen's Bedroom
The queen's bedroom is similar to Ophelia's, but the bedspread is changed. Additionally, a special area is lit for Polonius to eavesdrop from.
I divided the stage into nine focus points in a 3x3 grid. To this I added three special areas - two for exntrances and exits and one for the scene in which Polonius eavesdrops on Hamlet and the queen. Each of the nine main focus areas can be lit from the front, back, and both sides. The three special areas can only be lit from the front and sides.

For this design I was allowed to use LED lights, so each direction is lit by only a single light. At the time I thought this would be sufficient, but with more experience I would have used additional lights to help support the LEDs, if possible - particularly for sections such as the ghost's appearance in which both colored lighting and front/toplighting would be necessary.