The Firebird, Theoretical Design (2017)
The Firebird was a theoretical design I produced while attending Lafayette College, under the guidance of Stephanette Schwartz-Smith.
Concept - Dismal Opening
I imagined this show opening in a dismal landscape, with the castle of Kaschei the Immortal visible in the background.
Concept - Firebird Entrance
When the Firebird enters, it will be like a spark of light in the darkness.
Concept - Firebird Entrance
Over the course of the Firebird's dance, the stage becomes warm and welcoming.
Concept - Infernal Dance
When Kaschei's demons emerge, however, the light becomes harsh and red.
Concept - Firebird's Lullaby
When the Firebird returns to sing (and dance) the demons to sleep, the stage becomes warm again, but also returns to a dimmer, quieter look.

Concept - Finale
And, at the last, the lighting becomes bright and triumphant as the prince rescues the princesses."
Storyboard - Opening
This is my imagining of the opening. Red light shines from the castle windows, and a blue moon is projected onto the cyc. The prince is highlighted in moonlight, but the stage as a whole is dim.
Storyboard - Firebird's Entrance
Here the Firebird has entered. The moon is now a sun, and the sky is a day-time blue. Rather than moonlight, dancers are now lit by a warm amber to simulate sunlight.
Storyboard - Infernal Dance
When the demons come out to dance, all is lit in red. The sky becomes red and the sun is replaced by a blood moon. The prince is still highlighted by a blue spotlight, but the demonic dancers are lit by reds.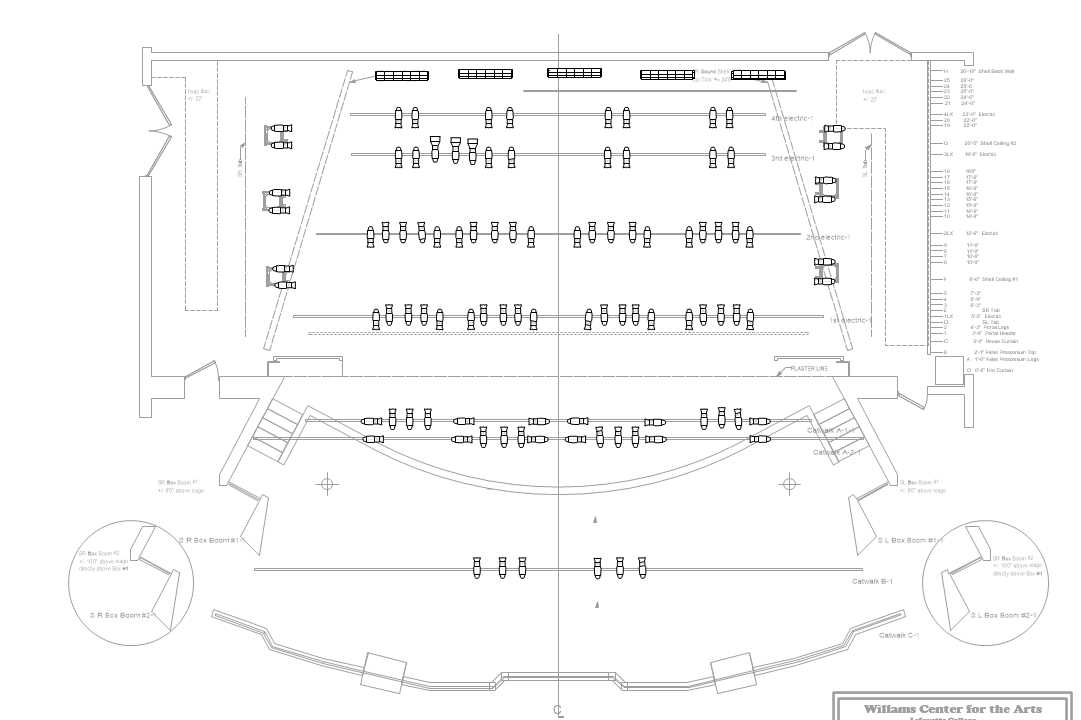 Lighting Plot
For the Firebird, I divided the stage into 16 focus points in a 4x4 grid. Each area is able to be lit from the top, the front, the back, and each side. Additionally, I have lights for the cyc and for the spot on the cyc which functions as a sun and moon in different scenes.

As I was restricted from using LED lights for this design, I have multiple lights from each direction in order to incorporate the six gel colors I settled on.